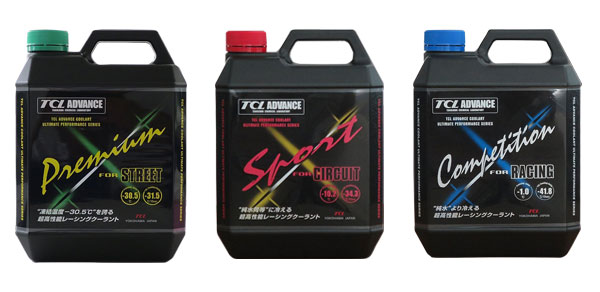 TCL ADVANCE Coolant
Since TANIGAWA YUKA KOGYO CO. LTD is the specialist of Brake Fluid and Coolant, many data and experience, technique and knowledge are condensed into the products. It is called "Japanese high efficiency product "TCL ADVANCE". We recommend it with confidence.
GETS COLD BETTER TAHAN A CONVENTIONAL PRODUCTS
Important thing is how early and can cool it, not freeze temperature.
Two points that raised cooling performance on developing.
Raise interface activity of the coolant and let it flow well even in the inside of parts.
Use more "water" which specific heat (thermal capacity) is high. Consider quantity of water.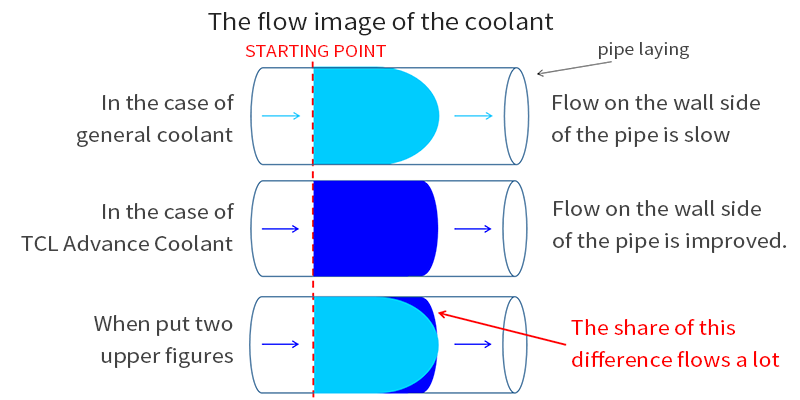 Flow of the liquid which there was at the starting point become slow on the wall side of the pipe. However, flow of TCL ADVANCE Coolant improve even on the wall side of the pipe.
These two shows upper graph and 2ndone. And, the last one shows these two put together (the 3rd one). You can see easily that TCL ADVANCE is improved for flow on the wall side of the pipe. This is TCL ADVANCE feature.
TCL ADVANCE proves their fluidity is better than general Coolant by an experiment.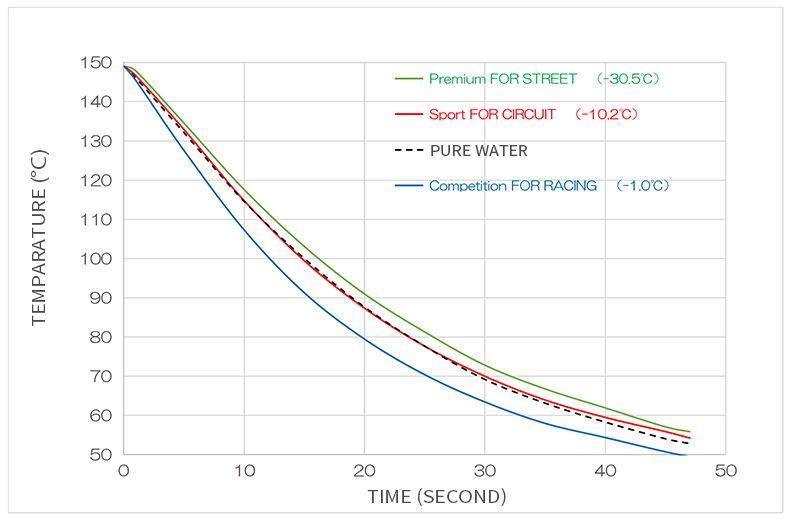 IT is "TCL Coolant Ratio"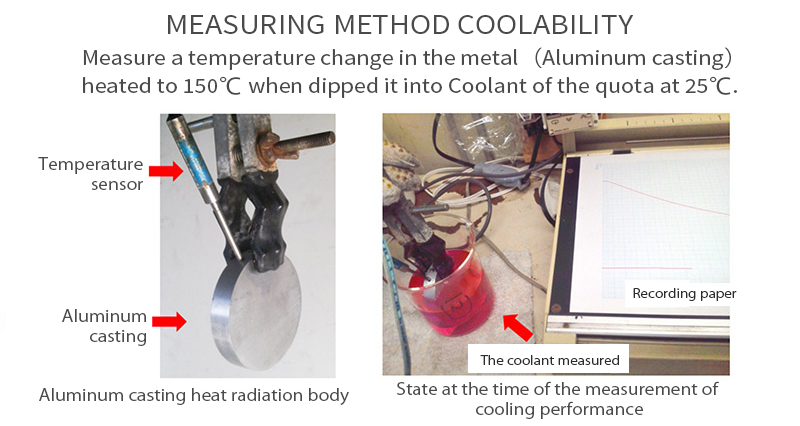 Like a photograph, Aluminum alloy heated to 150℃ in the same way as an Engine Block dipped into 25℃ Coolant.  Liquid temperature rises as much as Coolant absorbs the heat of the alloy.  The following graph displayed the temperature amount of change to fall down in first ten seconds of the heat change of the alloy.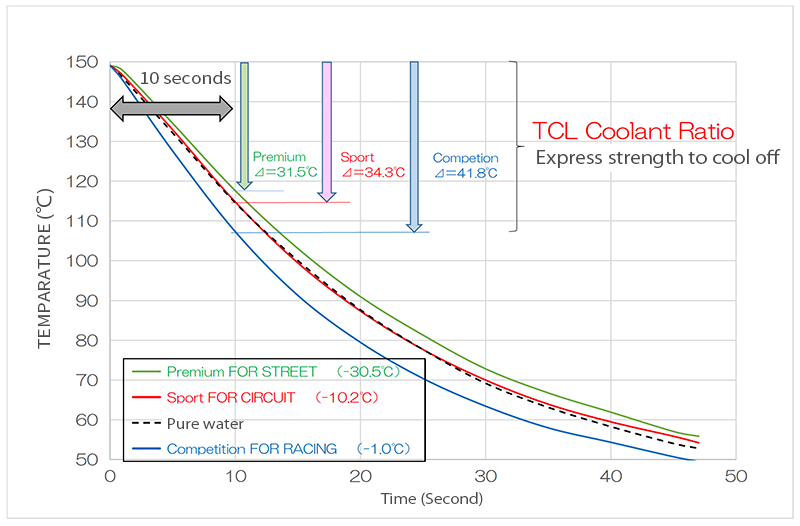 The following shows the result of having compared TCL ADVANCE with the other Racing Coolants.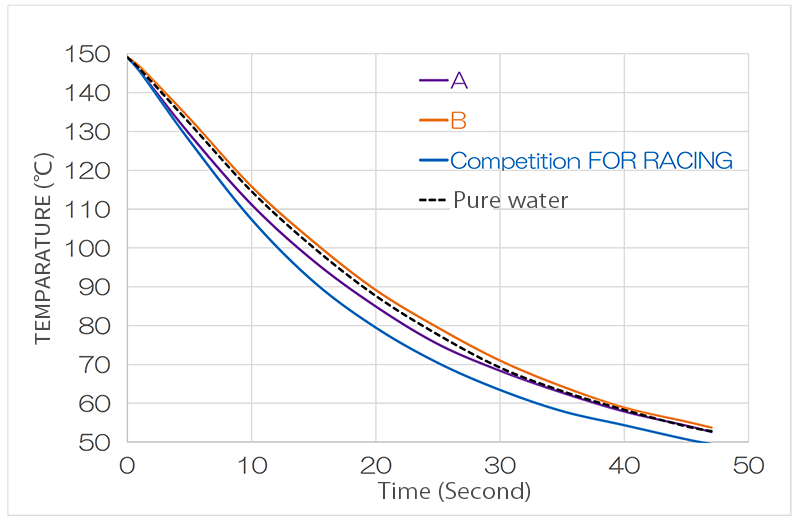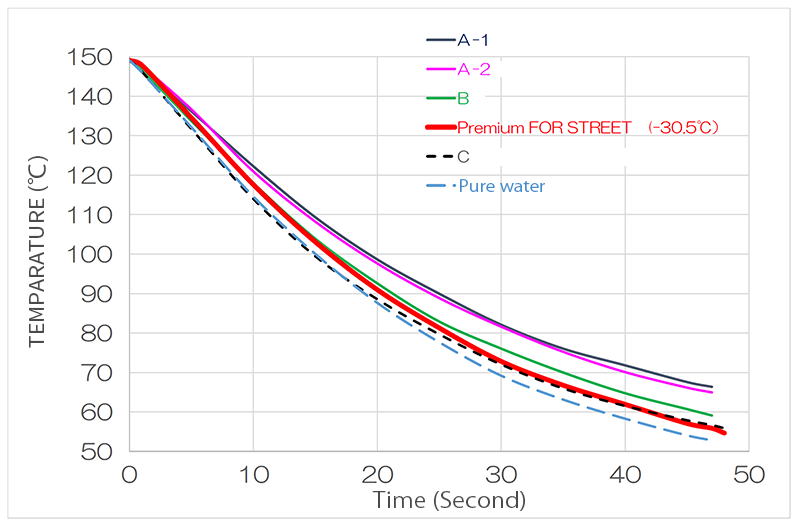 IMPORTANCE of THE POWER to DEFOAM
Coolant carries the heat of the cylinder head in the engine with a water pump and it cools the engine by going and come back to the water pump in circulating through radiator. There is the place that air bubbles are easy to produce.
When air bubbles occur, it disturb heat conduction and sending a liquid, so it is necessary to delete it quickly.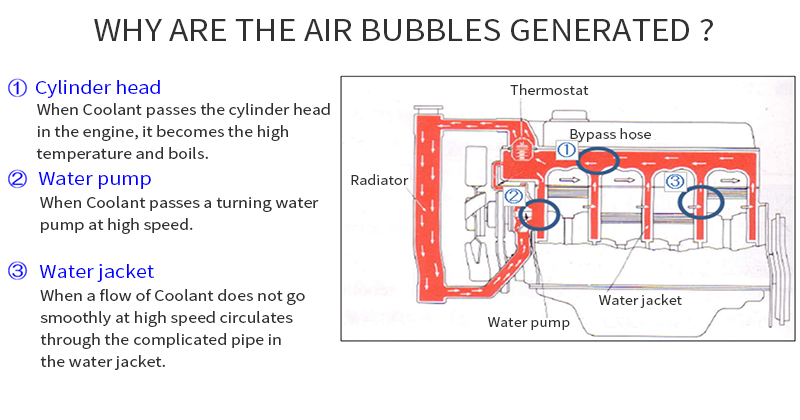 CORRECT ANALYSIS
The engineers of TANIKAWA YUKA KYOGYO are growing up with daily studies and analysis powers, and they could suggest analysis according to the instructions from a client as well as TCL products.
TCL brand POWER
Both Ministry of Defense & Government offices accepted a high quality of TCL !
TCL ADVANCE is the only one Brand that fully showed development capability and the analysis power introduced so far.