Safety Data Sheet (SDS)
Safety Data Sheet (abbreviated as SDS) and information necessary for safe handling of chemical substances and raw materials containing chemical substances.
In Japan, designated chemicals under the Poisonous and Deleterious Substances Control Law, the Occupational Safety and Health Act, the Act on Understanding the Emissions of Specified Chemical Substances to the Environment and Promoting Improvements in Their Management (Chemical Substance Emissions Understanding Management Promotion Act, PRTR Act) Chemicals and company information / hazard summary / composition / ingredient information / first-aid measures / fire measures / leakage measures when transferring / providing products containing substances in specified proportions or more between businesses / Handling and storage / Exposure controls and personal protection / Physical and chemical properties / Stability and reactivity / Hazard information / Environmental impact information / Disposal precautions / Transport precautions / Applicable laws / It is mandatory to provide the SDS with other information, including information regarding the creation and revision of the SDS.
Please contact us for the SDS documents we handle.
Lot number and quality assurance deadline
On our products, the production lot number (listed on the bottom of the can as the can bottom number) is indicated on the label. The symbol at the beginning means the identification mark for in-house management, and the alphanumeric characters excluding the symbol at the beginning indicate the lot number.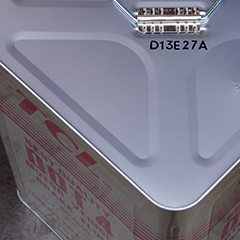 In the case of Brake Fluid
Display example of the production lot number of 2013 production
Products of Export

Quality assurance period of TCL products brake fluid
| | |
| --- | --- |
| Product Name | Quality assurance period |
| Brake Fuid DOT3 | 3 years from the manufacturing date (unopened) |
| Brake Fuid DOT3 | 3 years from the manufacturing date (unopened) |
| Brake Fuid DOT3 | 3 years from the manufacturing date (unopened) |
Products of Domestic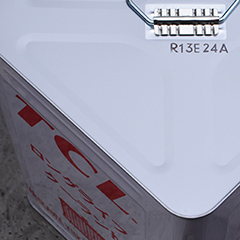 In the case of Long Life Coolant
Display example of the production lot number of 2013 production
Quality assurance period of TCL products Long Life Coolant
| | |
| --- | --- |
| Product Name | Quality assurance period |
| JIS Long Life Coolant | 3 years from the manufacturing date (unopened) |
| JIS Long Life Coolant Bright Color | 3 years from the manufacturing date (unopened) |
| Hyper Coolant | 3 years from the manufacturing date (unopened) |